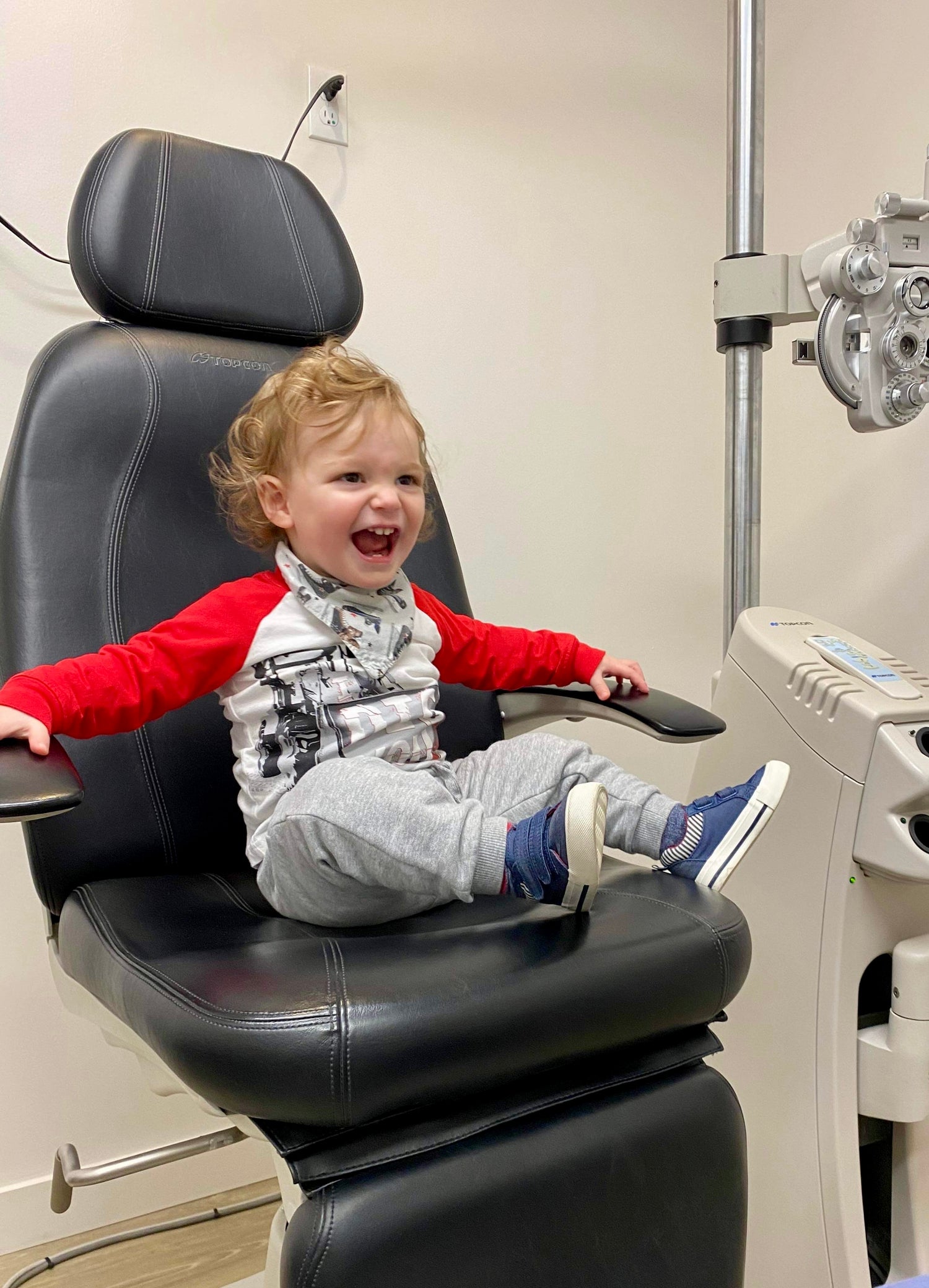 Allow them to thrive through every stage of their growth
Children's eye exams are a critical part of their overall health and development. Seeing an optometrist is the best thing you can do to make sure your child's eyes are healthy and strong!
Children's learning is 80% vision-based (for those that are sighted), so ensuring your child is achieving their best visual function will allow them to thrive through every stage of their growth.
When should you book an exam?
Children don't need to recognize letters or even know the alphabet before their first exam. In fact, the Canadian Association of Optometrists recommends all infants have their first eye exam between 6 to 9 months old, again between 2-5 years old, and every 1 to 2 years thereafter depending on each child's needs.

A vision screening is not the same as a comprehensive exam with an optometrist, and screenings can miss up to 75% of vision problems in children.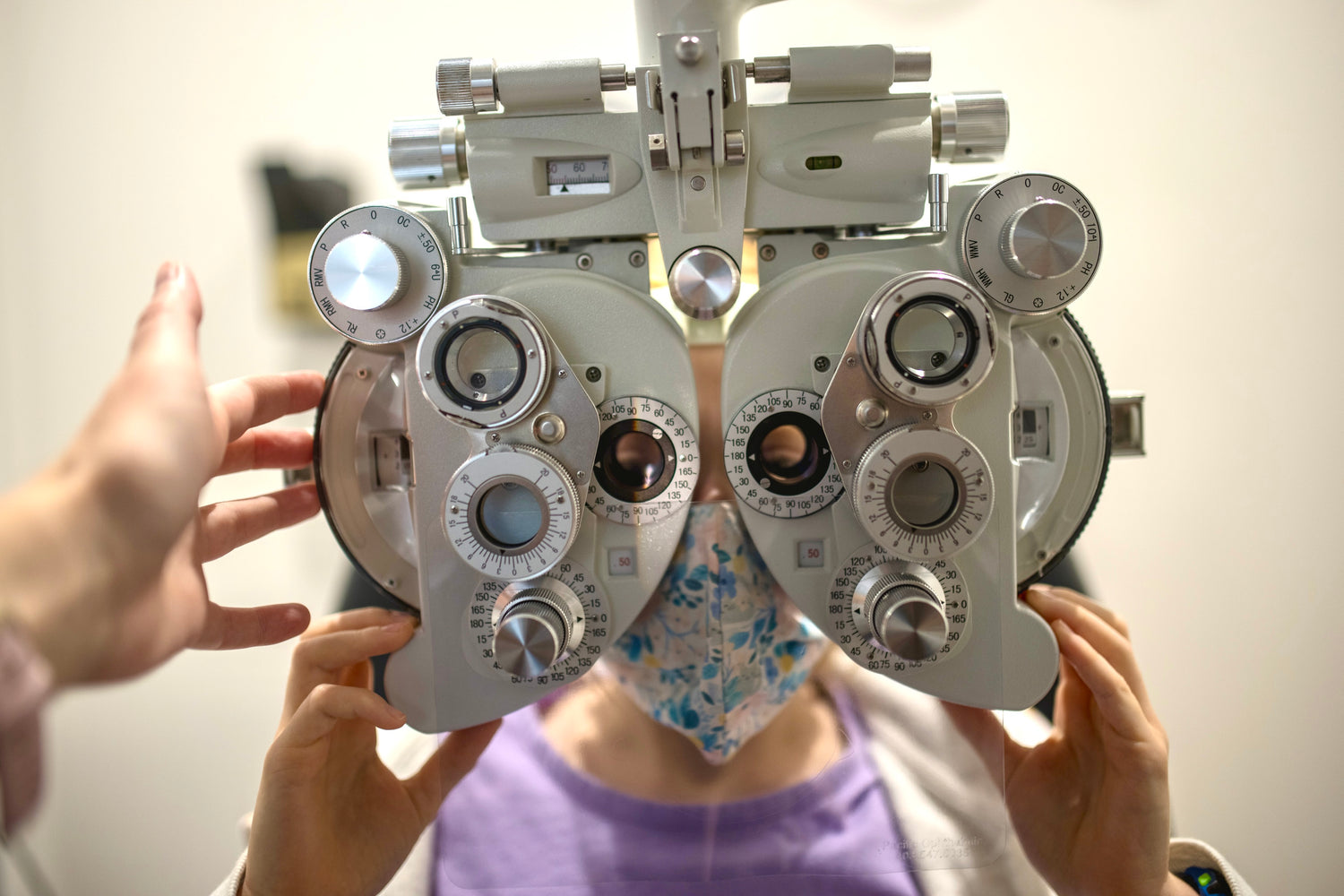 What to expect
Children's eye exams are tailored to each child's needs and abilities and utilize techniques designed for kids that are fun and interactive. 
Throughout the exam, your child's optometrist will adapt to abilities and comfort levels and will rely on objective tests more than in an adult exam. Our doctors are skilled in pediatric examination techniques to serve the diverse community in which we live, including those with neurodivergent needs or sensitivities.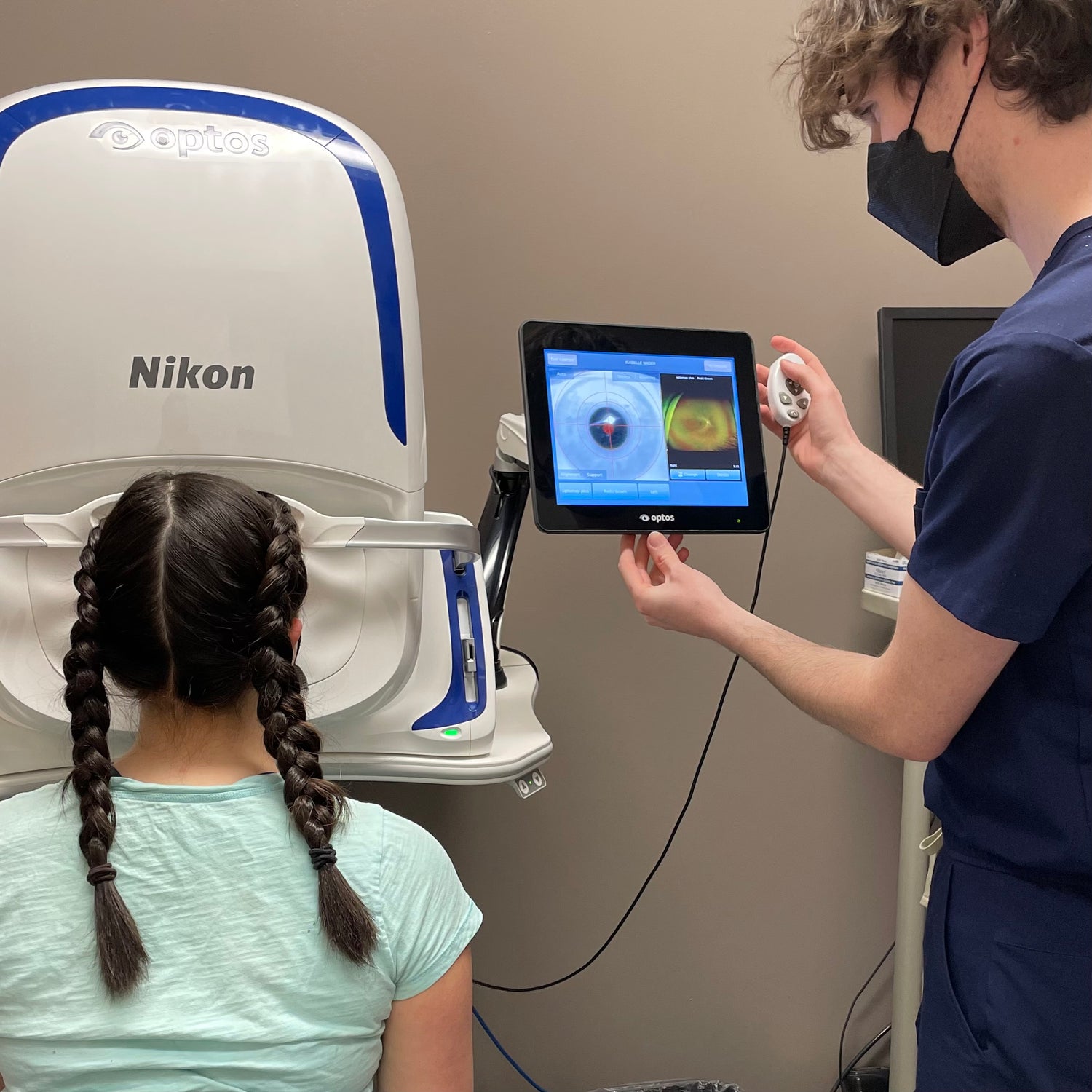 As part of your child's eye exam, our doctors recommend Optomap retinal imaging.
This instrument is extremely safe and effective at capturing 80% of your child's retina in one panoramic image in less than a second. 
Most children 3 years and above can be guided through the process of having their retinal photos done with the support of their grownup. Our young patients are often excited to have their "eye pictures" taken and eager to try it out! 
Viewing the internal eye structures with traditional techniques can be very difficult to do on children, take longer, and does not provide the extensive view of the eye that is achieved with Optomap retinal imaging. With this technology, the doctor can ensure your child has no eye disease and dysfunctions that could affect their vision or eye health.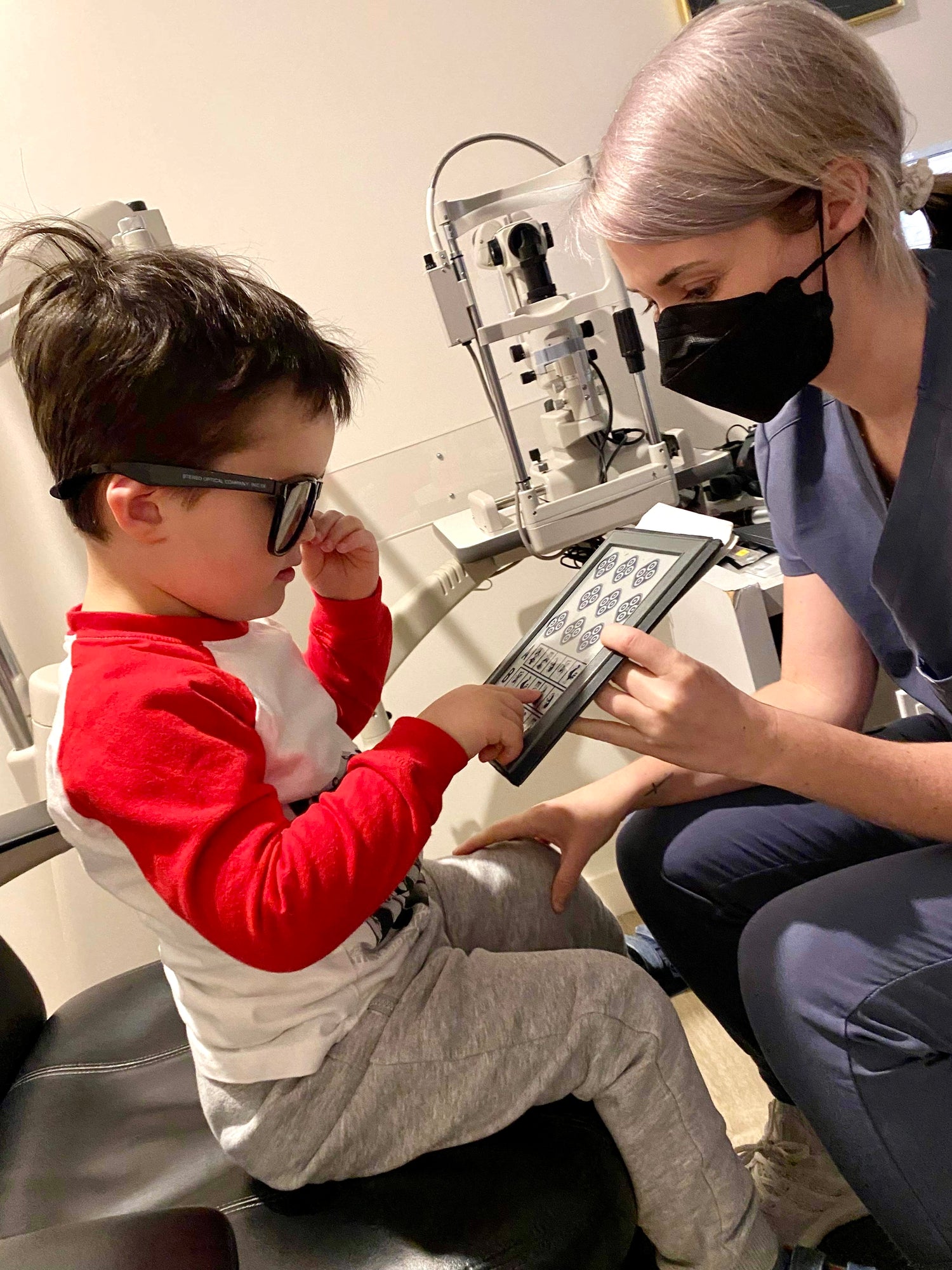 Before your child's exam
In preparation for your child's first eye exam, here are some things you can do to help them feel more comfortable:
Introduce them to their optometrist on our website and learn their name.

Get them used to having one eye covered: This can feel very foreign to children. Try encouraging them to cover one eye with their hand during story time or while watching videos.

Play pretend eye doctor at home and look at each other's eyes up close with a magnifying glass.

Bring a comfort toy or favourite stuffed animal along (we can check their eyes too!)

Practice identifying shapes, letters, or numbers on a pretend eye chart if they are old enough.

Stop by our office with your child to say hello to our friendly staff and see the office before their exam. 
Accessibility needs

If you feel comfortable, please let us know if your child has any specific accessibility needs or personal sensitivities before their visit, so we can do our best to make them feel welcome and comfortable during their visit.
Book an Appointment
Please note, not all optometrists are available through online booking - for more details, please call or email.