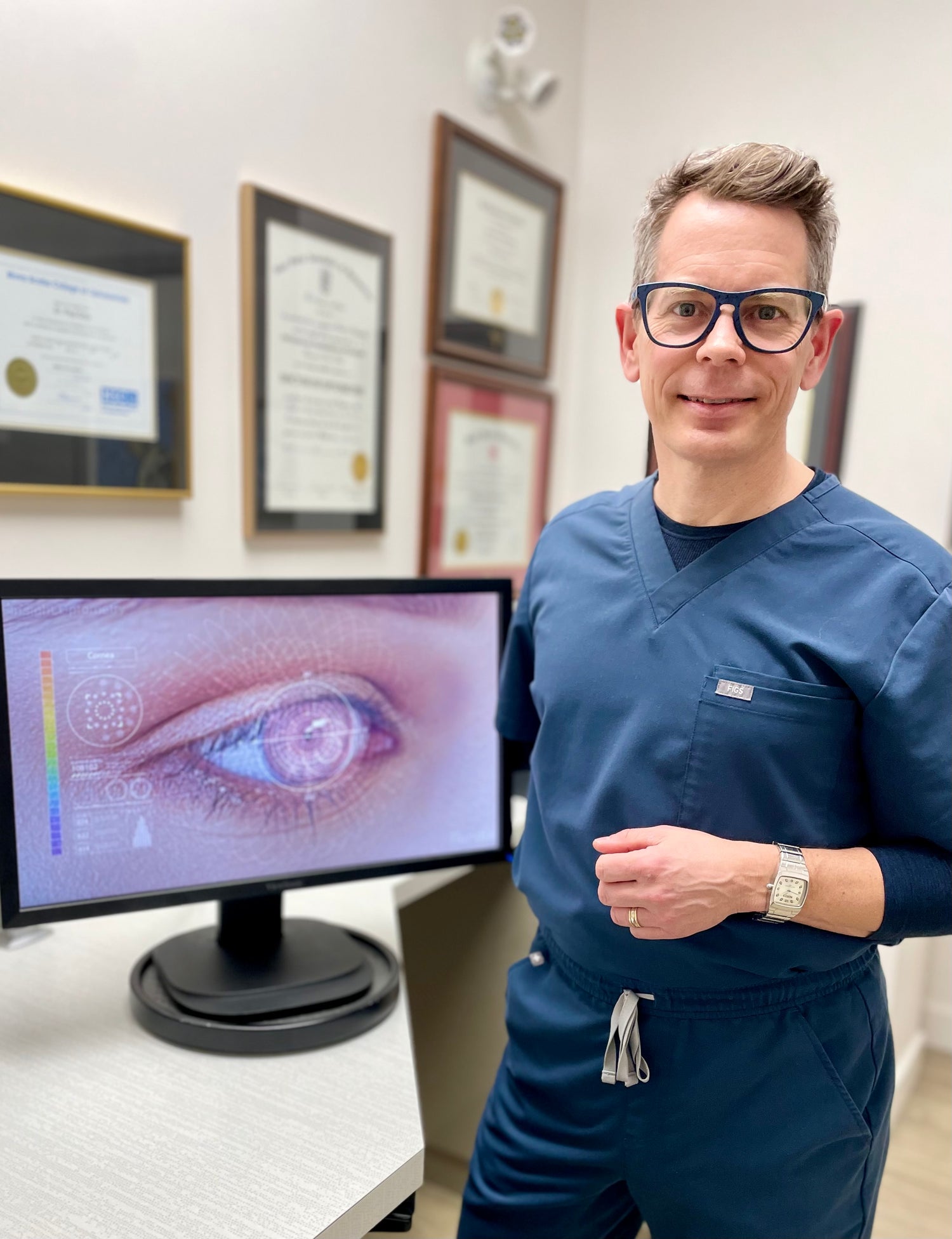 Since the first laser vision surgery in 1988, technology has advanced significantly, helping to improve healing, reduce side effects, and treat broader prescriptions.
Today's treatments can correct myopia, hyperopia, astigmatism, and presbyopia.
Laser vision correcting surgery (also known as refractive laser surgery) can be a great alternative to glasses or contact lenses! As part of your comprehensive eye exam, we provide laser vision consultation to assess whether you're a suitable candidate for treatment.
The two most common vision correcting laser surgeries are:
LASIK

(laser-assisted in situ keratomileusis)

In this procedure, a blade or laser will create a flap in the cornea, the clear surface of the eye, and open it to expose the deeper layers. The laser will then reshape the deeper corneal layers to correct your prescription, allowing light to focus properly inside the eye. The flap will be laid back in place, and the incision will heal on its own.

PRK

(photorefractive keratectomy)

In this treatment, instead of a flap, the most superficial layer of the cornea is gently removed to reveal the deeper layers. The laser will reshape those deep layers to correct your vision. Over the next week, your cornea will regenerate the surface layer while being protected by a bandage contact lens.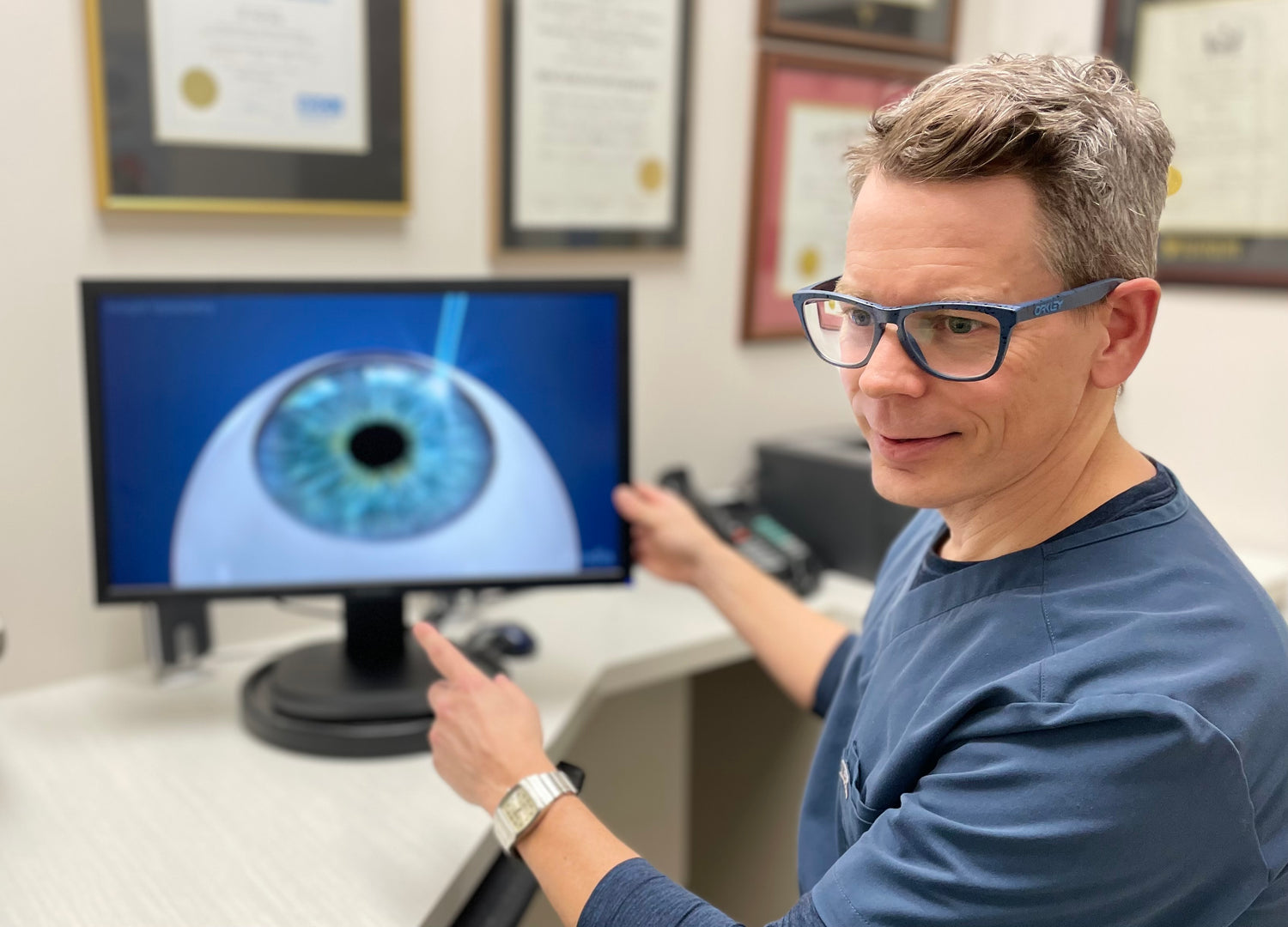 We offer laser vision consultation as part of your complete eye exam! 
During your visit, your doctor will evaluate your eye health to determine if you are safe to have a surgical procedure and discuss your prescription and vision goals to decide if laser vision correction is right for you.
If you're interested in laser vision correction or would like to know more, please ask your optometrist during your exam, or let us know when booking your appointment so that we can ensure adequate time is given for discussion at your visit.
Book an Appointment
Please note, not all optometrists are available through online booking - for more details, please call or email.